How do you getcher buns to Sally's?

---
---
An indulgent little treat shoppe in the sweet, historic, tiny town of Genesee Depot!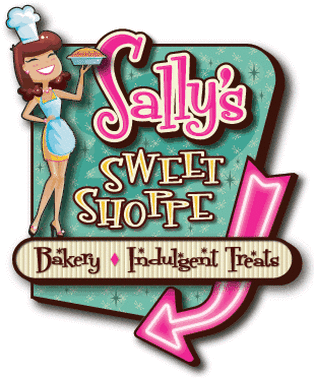 Where are we?
We're pretty easy to find! We are located in Waukesha County smack dab in the middle of the teeny downtown district of Genesee Depot (if you blink you might miss it) right on Highway 83. We're about 6 miles South of Hwy 83 & I-94, about 3.5 miles South of Hwy 18 & 83, and just about a mile North of the intersection of Hwys 59 & 83.

Now, parking on 83 can be a bit of a challenge, but don't let that stop you! There is tons of free parking across the street at the Municipal/Town Hall OR you can park in our parking lot behind our building...yes, behind! If you are heading North on 83, turn right just at the railroad tracks -- go nearly to the end of this road and you'll see our huge (gravel) parking lot on the left side. If you are coming from the south on 83, turn left on NORTH Street and you'll see our huge parking lot on your right side - just a few houses down. It's a big parking lot with one overhead garage door. It sure ain't purdy, but ma'an is it easy! Now you know where we are, so why aren't you here already?!


Hours of operation:
Closed Mondays for Creative Rejuvenation
Tuesday - Friday: 6:30 am - 2:00 pm
Saturday & Sunday: 8:00 am - 12:00 pm


---
---
MORE PLACES TO FIND US!!!

The Cornerstone Restaurant

We know, we know...we keep "Baker's Hours". We get that, but we're not gonna change it -- mostly 'cuz we're too tired to change the sign. But when you need to get your Sally Fix on, and we're not here for you, you can simply meander across the street to the
Cornerstone Restauran
t where you will find our breads served up on each table and loaves of our Cardamom Bread for sale (during
Ten Chimney's tour season
). Many of our desserts including our signature Dark Truffle Filled cupcakes and our gluten-free friendly Snicker bars are proudly displayed in their dessert case. Oh, and they keep way better hours than we do!! :o)
---
---
SIDELINERS PUB & GRILL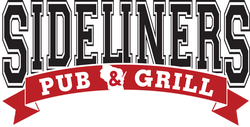 A new sports pub for the rest of us athletes!
Sid
eliners
is located just off the intersection of Hwys 83 & 59. Food is great (best burger EVER!), lots of TV's, family friendly environment and you'll find Sally's own custom made Cheesecakes ~ SEVEN TO CHOOSE FROM EVERY DAY and our infamous dark Chocolate Cake!!
Why aren't you there yet?!
---
---
ROOTS COFFEE BAR

Two sisters run this fabulous coffee BAR...that's right, you can get a little happy in your favorite latte too! Sally's loves being part of this great joint's offerings and such a sweet, little town to be in! There are located right on the main street in (old) downtown Oconomowoc. It's huge, it's cozy, it's fab!
http://www.rootscoffeebar.com/home
---
The HILTON GARDEN INN

Yup, we're their bakers! Which really is just so cool! They have a fabulous breakfast buffet that feature our handmade pastries as well as a few tasty desserts that make up their dessert menu. We also help them out with special event and catered functions! Thank goodness Sally has so much hotel baking experience!!

---
INCAHOOTS

Incahoots is located across the street from Sally's in a historic old building. Incahoots is a bar/restaurant that serves a kick-butt fish-fry on Fridays and they were so kind as to ask us to make their rye bread for them. I'll drink to that!

---
A neat article about our sweet, little town...

You can read the full article by clicking
here
!
---
Sally's Sweet Shoppe
Bakery * Indulgent Treats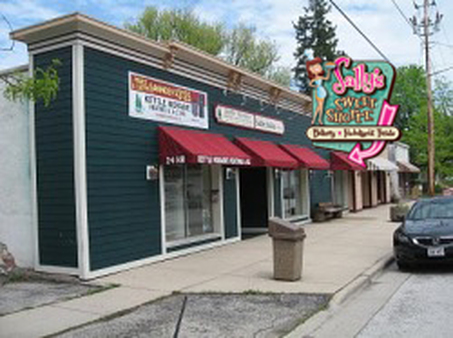 ---